Table Top Tales
The Collaborators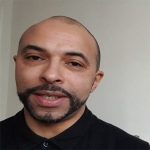 Kwesi Johnson
Creative Director / Producer
Kwesi Johnson is the Creative Director of The Cultural Assembly, his work lies at the intersection of creative technology, the arts, culture & and repurposing commercial real estate into creative hubs with a mission to reinvent the high street using art, culture and community.
Former Artistic Director of NPO, Kompany Malakhi and graduate of The Institute of Leadership and Management (ILM), he is also a progenitor of the now worldwide performance genre, Hip Hop Theatre.
He has over 22 years of knowledge and industry experience as a Director, Educator, Producer and Choreographer moving, minds, bodies and attitudes.
Partners, supporters and commissioners have included The BBC, Young Vic, Vauxhall Motors, Puma, The Olympic Conference, The British Council, Arts Council England, Brighton Festival, Greenwich & Docklands Festival, Royal Opera House, Savilles Estates and The National Theatre.
Key Achievements & Commissions..
Created / Co – Produced Vietnam's first site-specific contemporary dance performance – Hhhhmmm
Directed South Africa's first Hip Hop Theatre Festival – Mixing It Up
Choreographed the opening of The Olympic Conference
Co-created / Produced Young Vic's, YV:ID strand and additional digital and income generation concepts.
Up My Street – Art, dance, augmented reality performance trail – Brighton Festival/Without Walls
Solstice – Ipswich's first interactive window display – Dance East
SoundClash – Phoenix Dance Theatre
Up Close – National Theatre

Facebook


Twitter


Dribbble


Behance

Anthony Ekundayo Lennon
Director
A theatre practitioner of thirty-five years' experience (actor, writer, director, facilitator and 1:1 coaching)
Anthony's trained as an actor at Weekend Arts College, Old Vic & Lyric Youth Theatres and Double Edge Theatre Company.
As part of his director training, he was staff director at the National Theatre, assisting for Moon on a Rainbow Shawl. Whilst an associate director at Talawa Theatre Company, he successfully completed his artistic director training (Artistic Director Leadership Programme) whilst simultaneously being the assistant/resident director for Nikolai Foster's An Officer and a Gentleman (Curve Theatre – UK tour).
Anthony directed the sell-out production of Hatch for Talawa Theatre and his own re-visioning of Othello set in a world of 'black ops', eavesdropping and surveillance at the Birmingham Hippodrome's Patrick Centre. Other directing credits include Article 8, George and BATR Zone C, at Theatre 503. Further assisting work has taken place at the Royal Court, The Kiln, Theatre Royal Stratford East and The Almeida.
Anthony is a leading co-mentor for Open Art Surgery & Back to the Lab (Breakin' Convention) and is a guest director at various drama schools which has included him directing Welcome to Thebes at St. Mary's University.
Major career highlights include being the assistant/resident director for Cat on a Hot Tin Roof directed by Debbie Allen (Broadway to West End transfer) and working with Iqbal Khan as assistant/resident director for his historically ground-breaking production of Othello at the Royal Shakespeare Company. Anthony is currently directing Layla's Room by Sabrina Mahfouz at St. Mary's University.

Facebook-f


Twitter


Dribbble


Behance

Trui Malten
Set Designer
Trui Malten is a set and lighting designer living in Cambridge, UK.
Her main interest is in the rhythm of the theatrical space, be it expressed in light, sets or the movement of the actors within.
Opera Company. It would have been her second design collaboration with director Dionysios Kyropoulos. They had worked together on the opera Strange Ghost by composer David Earl in 2015. It is now scheduled to perform in 2022.
Earlier in 2020 her design for I Will Be Everything, the NIE show directed by Alex Byrne, toured Europe. It is based on stories from 8-12 year olds about their future 50 years from now. Other shows she lit for NIE are Snow White, and Beauty and The Beast, which started in Cambridge and toured to the Tobacco Factory in Bristol and the New Victory in NYC. In Palermo Trui collaborated with directors Matteo Bavera & Thea Dellavalle on the production Euthalia by Louisa Stella.
Trui Malten also lights for dance and performance pieces. Most recently she premiered Nora, a new ballet choreographed by Stina Quagebeur for the English National Ballet. Earlier that season she designed Ms. Quagebeur's Vera for the ENB, both at London's Saddlers Wells.
She has worked with the artist Caroline Wright on Breath Control, years ago at the Cambridge Junction and in it's latest incarnation at the Coronet in London. In Valencia she lit Peter Grimes at the Palau de les Arts, directed by Willy Decker.

Facebook


Twitter


Dribbble


Behance

Lawrence Chavez
Playwright
I was honored to be the 2011 recipient of the National Latino Playwriting Award at the Kennedy Center American College Theatre Festival in Washington D.C. for my play, Caballos Muertos , and I have the privilege of being mentioned in The Oxford Handbook of Greek Drama in the Americas (2015) for my play, Señora de la Pinta.
After earning my MFA in Dramatic Writing, I lived as an expat in Antigua, Guatemala where I taught English as a Foreign Language and Theatre Arts to children at a progressive Montessori green school. I wasn't fluent in Spanish when I arrived in Central America so I better understood what it was like to be the student and the teacher at the same time.
Currently I'm living in Los Angeles, California, I am on a mission to shine light on issues of the underrepresented, writing voices that would otherwise go unheard.

Facebook


Twitter


Dribbble


Behance

Hobbit (Jack Hobbs)
Composer/Beatboxer
Hobbit has been beatboxing since 2003, performing everything from intimate gigs to stadium tours across the world. Passionate to push the artform as well as himself. He has left his mark on the battle scene by becoming the official 2013 & 2014 UK Loopstation Champion, 3x UK Team Champion integral member of World Champion beatbox crew The Beatbox Collective as well as participating in multiple international battles. His show has taken him from Glastonbury Festival and all the way to New Zealand.
This has given him opportunities to work with Virgin Media, Microsoft Windows, Audix, SKY, Roland and also artists such as UK Pop Legend Gabrielle.
In 2010, Hobbit co-wrote and performed the soundtrack to 20 Stories High's theatre production, "Ghost Boy". Due to the success of this, he was asked to create more music with cellist Hannah Marshall on their next show, "Melody Loses Her Mojo". In 2016 he was back on the theatre stage as part of "The Broke 'n' Beat Collective" international tour, creating all the music and soundscape live, as well as being an integral member of the cast. This process helped lead the show to multiple 5 star reviews. In 2019, he returned to the theatre stage having co-composed and performed all the music live for the very successful kids show Big Up!

Facebook


Twitter


Dribbble


Behance

Set Up Instructions

download the Sand script


download the Wind script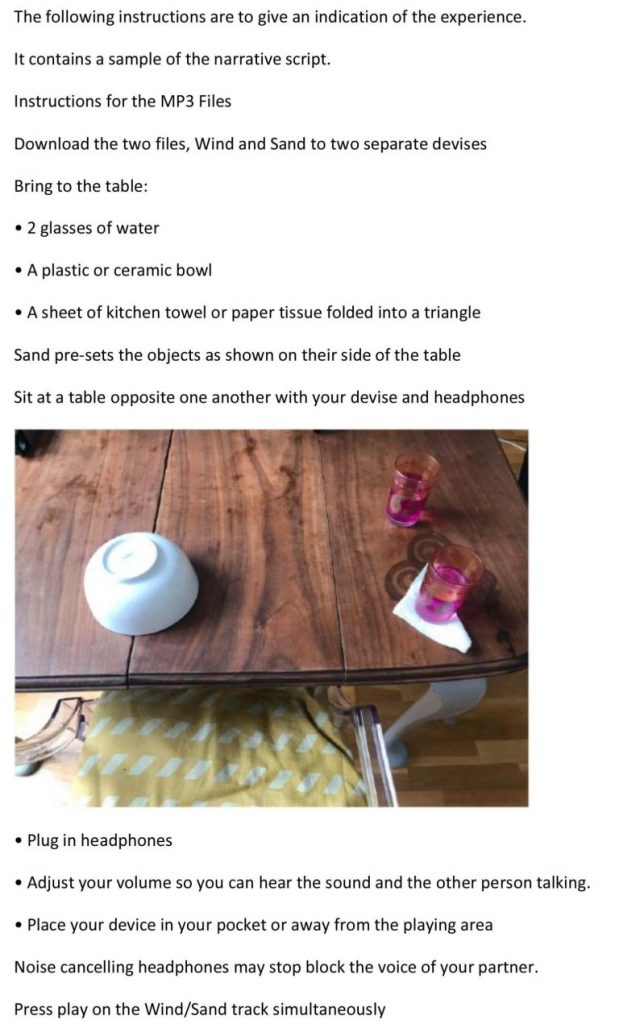 TheCultural Assembly